Plan Your Trip to Paris
Hotels, Vacation Apartments, Transportation, Reviews
Everything you need to plan your trip to Paris!
We offer you a great selection of services, recommendations and reviews to make your visit as easy and enjoyable as possible.
Paris Apartments
Make your visit a memorable one by getting closer to the culture. Why not try Short term Paris apartment rentals? See how the locals live, visit the neighborhood markets, boulangeries, brasseries and cafes! Find luxury Paris apartments and flat rentals in every part of the city, in all sizes from studios to lofts, and for all budgets from cheap to exclusive, to corporate executive accommodation. Saint Germain, the Marais, the Left Bank, Montmartre, Montparnasse; we offer a wide selection of Paris apartment rentals in the city center for reasonable prices, with English speaking owners. Detailed listings, prices, a variety of photos and interactive maps will help you find the best choice for you.
Paris Hotels
Looking for Paris hotel deals? You'll find online bookings for over 1000 hotels in the city center and the suburbs. Check out or selection of Featured Hotels for Last Minute special offers and boutique hotels! Book hotels direct from the hotel's own booking system and get the best available prices and last minute room rates.
Things to Do
Make plans with our quick and easy destination guide to nightlife, museums, monuments, and useful services. Save time by making advance reservations online for the most popular attractions.
Quick Guide
Check out our comprehensive overview of every available option to get to where you're going once you arrive in Paris. Arrivals at the train stations and airport transfer options. Airport taxis, airport bus lines, airport shuttles and Airport Metro / RER. We list service hours, prices and we evaluate the relative convenience and usability of the different services.
Paris Vacation Rentals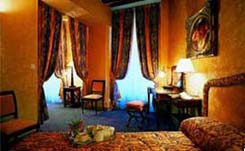 Paris Airport Transfers